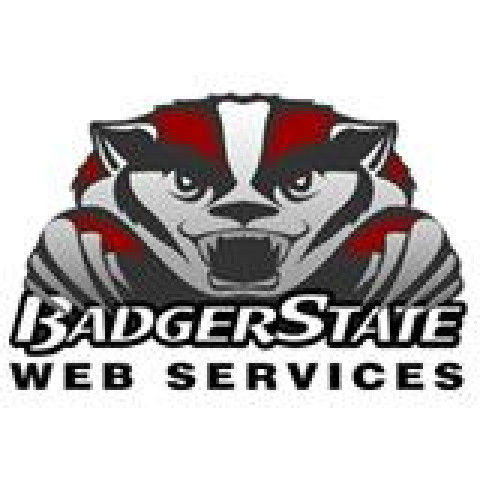 Doing business in an online marketplace is all about getting found. This is one of the biggest business challenges that organizations face today, given the proliferation of web content. We offer services that help your website get found and get noticed.
What is a seo advertising agency? A firm like Badger State Web Services of Wisconsin is a leading Digital Marketing Agency that offers web design, web development, local seo, map marketing, seo, smo and link building that has seo experts on board that have the best seo tools and techniques to provide Search Engine Optimization for marketing small business websites online. This helps with ranking factors for local search and local map which turns into leads and more revenue for small brick and mortar companies.
Looking for page one results? Contact them today.
search engine optimization:
Need traffic? Let us take you to the top of the organic ranking results for the search terms that matter to your customers. We can help.
web development:
High quality responsive, mobile website design and development by using a content management systems like Joomla and WordPress keeping onsite search engine optimization in mind for organic search results.
Let our creative team show you the streamlined designs and site optimization techniques that will bring you better faster quality leads and more sales...
Specialties
3D Virtual Tours
Advertisements
All Print Design
Annual Report Design
Annual Reports
Banners
Billboard
Book Design
Car Wrap Design
CD Cover Design
Contractor Website Design
Corporate Identity Design
Custom Website Design
Direct Mail
Embroidery
Facebook Page Graphics
Full Service Sign Manufacturing
HTML Template Design
Identity
Illustrator
InDesign
Indoor And Outdoor Graphics
Invitations
Large Format Design
Local SEO
Mailer Design
Map Marketing
Marketing
Media Buying
Menu Design
Murals
Newsletter Design
Package Design
Packaging Design
Photo Retouching
Point-of-purchase
Postcards
Printing
Product Packaging Design
Promotional Products
Screenprinting
SEO
SEO Services
Sign Design
Small Business Webpages
Small Business Website Design
Smo And Link Building
Social Media
Trade Show Displays
Video Production
Web Application
Web Banners
Web Design
Web Development
Website Design
WordPress