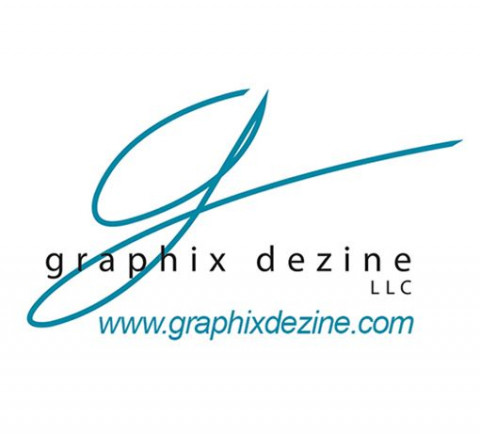 As a creative graphic design firm, we are committed to assisting you in producing an outstanding product for your business, church, or personal life. The aim is to help you stand out from the rest and meet all your graphic design needs, while taking you to the next level.
We are unique in our proven ability to achieve excellence in graphic design no matter where the design will be used, online or in print. In a world of technology and visual expression, Graphix Dezine LLC is dedicated to developing your concepts and to be visually appealing to your audience. Our low overhead costs will be passed on to you. We are proud of quick turn-around time on all of your projects.
From web sites to brochures, logos to business cards, and letterhead, PowerPoint, photo retouch, and signage, Graphix Dezine LLC is the complete source for all your graphic design needs.
Please feel free to give us a call with any questions you may have.
Specialties
• Software Expertise In Adobe Creative Suite3: Photoshop
Adobe Illustrator
Advertisements
Advertising Design
All Print Design
Banner
Banner Design
Banners
Billboard
Book Design
Brand Direction
Branding
Branding & Personalized Directmail Campaigns
Brochure Design
Brochures
Business Card Design
Business Cards
Business Collateral
Business Presence
Catalogs
CD Cover Design
Corporate Identity
Corporate Identity Design
Coupon Design
Creative Design
Custom Website Design
Design
Direct Mail
Dreamweaver
E-mail Marketing
Facebook Page Graphics
Friendly
Full Color Printing
Full Service Sign Manufacturing
Graphic Deisgn
Graphic Design
Graphic Designer
Identity
Illustrator
InDesign
InDesign Expert
Indoor And Outdoor Graphics
Internet Marketing
Invitations
Labels
Large Format Design
Letterhead
Logo
Logo Design
Logos
Magazine Design
Mailer Design
Mailers
Marketing
Marketing Planning
Marketing Services
Menu Design
Menus
Murals
Newsletter Design
Package Design
Packaging
Packaging Design
Paperless Office Forms
PDFs
Photo Restoration
Photo Retouching
Photography
Photoshop
Photoshop Expert
Point-of-purchase
Postcards
Posters
PowerPoint Presentations
Pre-press Solutions
Print Ads
Print Advertisements
Product Packaging Design
Product Photography
Promotional Products
Retractable Banners
Show Poster Design
Sign Design
Signage
Slide Presentations
Small Business Webpages
Small Business Website Design
Splash Pages
Trade Show And Large-format Graphics
Trade Show Displays
Tradeshows
Web Banners
Web Design
Website Design