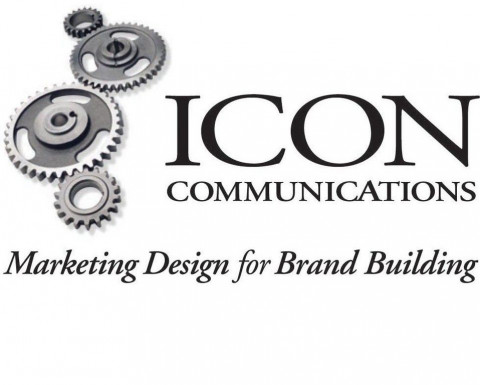 ICON Communications is Marketing Design for Brand Building providing effective brand marketing and business communications products and services for growing Northwest companies looking to build successful relationships with markets, communities, suppliers and staff.
ICON helps launch new companies, products and campaigns, providing consultation, marketing design, and production services.
ICON serves business to business and business to consumer clients in manufacturing, software, health care, real estate, insurance and financial services.
Specialties
Advertising Design
Annual Report Design
Annual Reports
Banner Design
Book Design
Brand Marketing
Branding
Brochure Design
Brochures
Business Card Design
Business Cards
Business Collateral
Business Presence
Catalogs
Consultation
Corporate Identity
Creative Design
Design
Direct Print Apparel
E-mail Marketing
Flash Graphics
Full Color Printing
Graphic Design
Graphic Designer
Illustration
Letterhead
Logo Design
Logos
Magazine Design
Marketing Planning
Mobile Applications
Packaging
Photography
Photoshop
Posters
Print Ads
Print Advertisements
Screenprinting
Search Engine Marketing
Search Engine Optimization
SEO
Signage
Slide Presentations
Social Media
Splash Pages
Trade Show Promotional DVDs
Twitter Backgrounds
Video
Web Design
Web Development
Website Design
Website Development