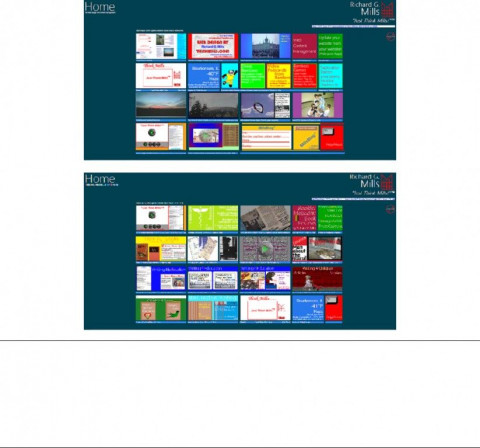 Website Design and Web Content Management with original graphics (including animated images), innovative Adobe Flash banners and activities, cross-platform videos, photo retouching (including removal of unwanted subject matter) , website and/or webpage design, and content management from a professional writer. Also specialized apps for on-line posting, group chats, weather forecasts, and more! Note: Scroll all the way down the images to view new screenshots of WordPress site, "Growing Older, but not old!"
One-stop professional offering personalized service for web design and web content management, including software documentation, blogs, social media, and business and educational writing.
Bourbonnais/Bradley/Kankakee/Chicago, but on-line so not limited to the local area (previous sites include Wisconsin and Montana). Just Think Mills™! See ThinkMills.com Home for Web design and content management, ThinkMills.com Home for business, educational, and creative writing, and ThinkMills.info for information on such topics as Going Green, Product Reviews, Growing Older but not Old, and much more!
New: Samples organized by category at http://portfolio.richardgmills.com (in progress) and ThinkMills.com goes mobile! — Now view ThinkMills.com better on your tablet and phone!
Specialties
3D Virtual Tours
Advertisements
Advertising Design
Animation
App Development
Banner Design
Banners
Blogs
Brochure Design
Brochures
Business Card Design
Business Cards
Contractor Website Design
Copy Editing
Creative Design
Custom Website Design
Easy-to-update Websites
Facebook Page Graphics
Flash Development
Flash Graphics
Friendly
Graphic Design
Graphic Designer
HTML Template Design
Interactive Flash Applications
Logo Design
Logos
News Releases
Newsletter Design
Photography
Photoshop
Small Business Website Design
Social Media
Splash Pages
Twitter Backgrounds
Web Application
Web Banners
Web Design
Web Development
Website Development