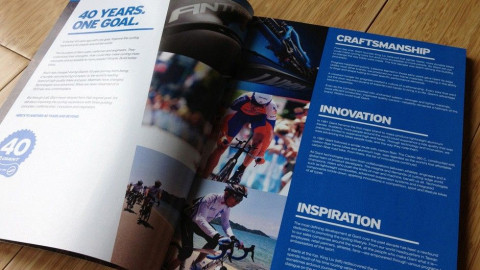 Whether you wish to inspire trust in your service, strengthen your brand, broaden your reach or gain market share, Redfixfive can help. Whatever your objectives, with thorough research, strategic planning and creative executions, we deliver results.
Redfixfive is a marketing and design company that works in partnership with you to strengthen and target your marketing efforts.
How do we do this? We listen carefully and work diligently. We research your market and your competition—what makes them tick, what inspires their choices. We study your brand and develop creative ways to strengthen and re-energize it. We consider your timing and your budget, and work closely with you to get the most for your investment.
We learn everything we need to know about your business, and present solutions that are unique and effective in your specific industry. We implement programs that have proven successful and go beyond your expectations.
Specialties
Advertisements
Advertising Design
Annual Report Design
Annual Reports
Banner Design
Banners
Book Design
Branding
Brochure Design
Brochures
Business Card Design
Business Cards
Business Collateral
Car Wrap Design
Catalogs
CD Cover Design
Contractor Website Design
Copy Editing
Corporate Identity
Corporate Identity Design
Creative Design
Design
Direct Mail
Direct Print Apparel
E-mail Marketing
Easy-to-update Websites
Embroidery
Facebook Page Graphics
Flash Development
Flash Graphics
Friendly
Full Color Printing
Graphic Design
Graphic Designer
Hosting
HTML Template Design
Illustration
Illustrator
InDesign
Interactive Flash Applications
Invitations
Large Format Design
Letterhead
Logo Design
Logos
Magazine Design
Marketing
Menu Design
Newsletter Design
Package Design
Packaging
Packaging Design
Photography
Photoshop
Point-of-purchase
Postcards
Posters
Print Ads
Print Advertisements
Printing
Promotional Products
Screenprinting
Signage
Slide Presentations
Small Business Website Design
Splash Pages
Trade Show Promotional DVDs
Twitter Backgrounds
Video Production
Web Banners
Web Design
Web Development
Website Development
WordPress